Spotted Towhee Miniature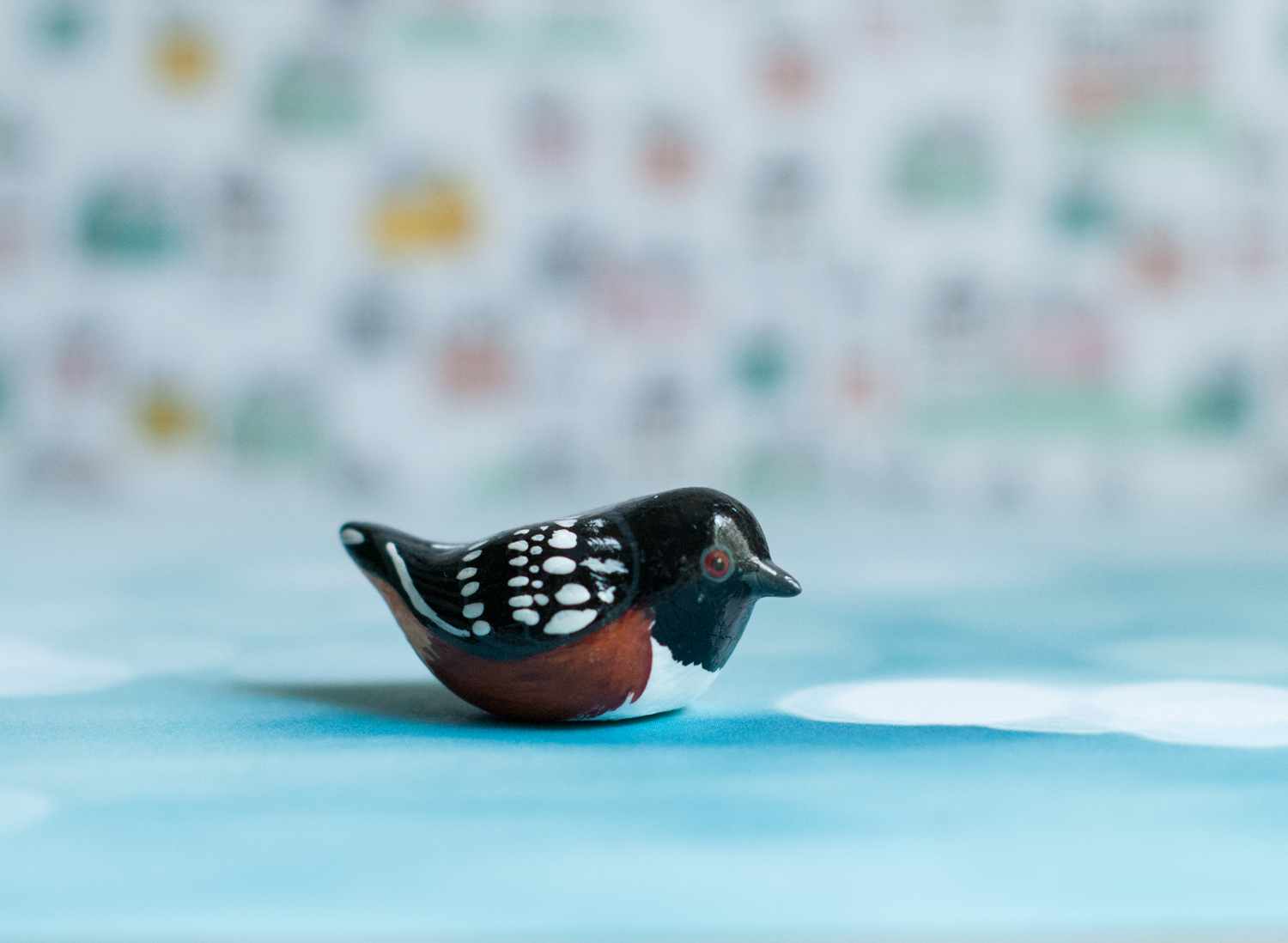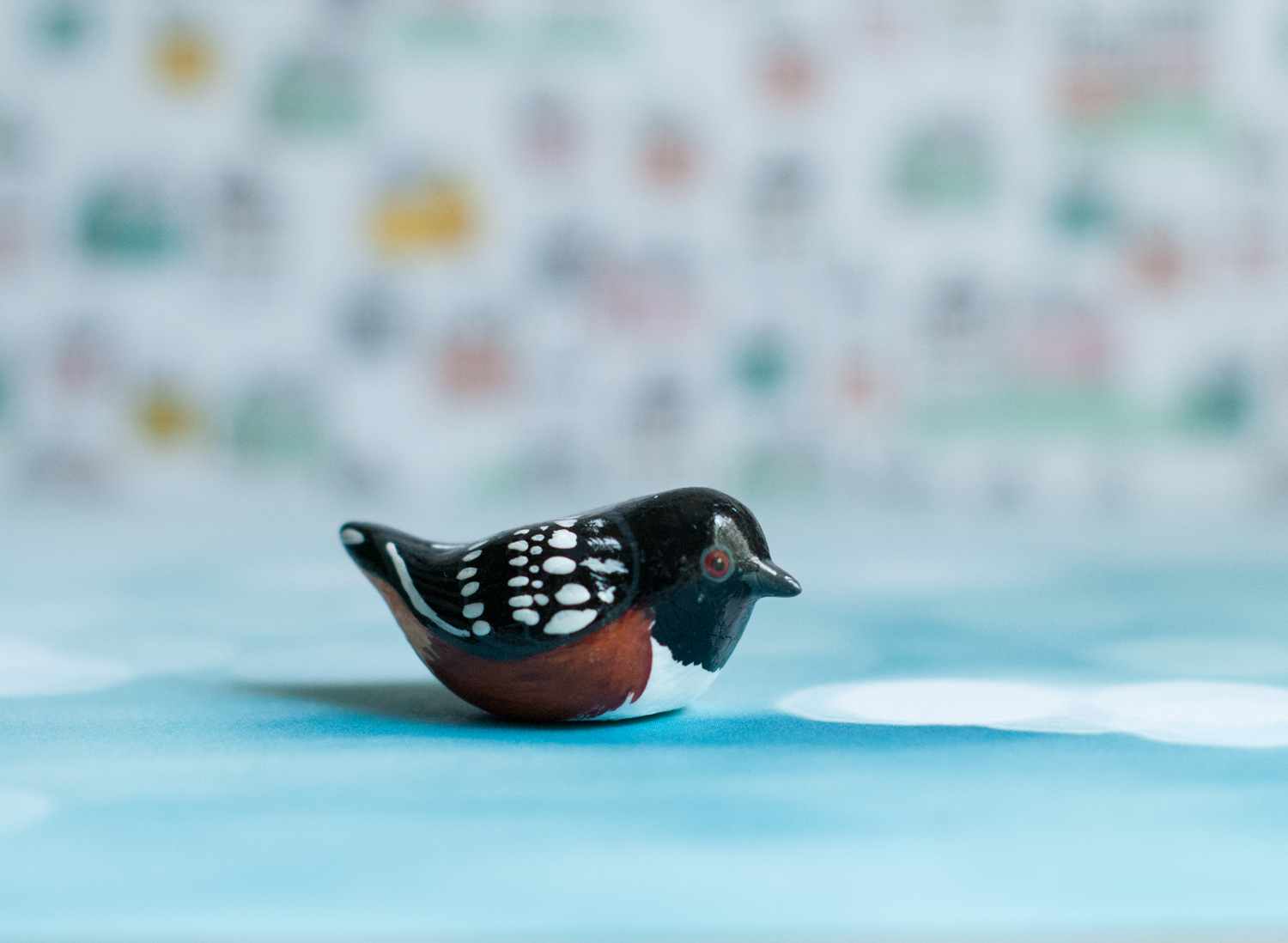 Spotted Towhee Miniature
From the Audubon: (https://www.audubon.org/field-guide/bird/spotted-towhee)
A widespread towhee of the West, sometimes abundant in chaparral and on brushy mountain slopes. For many years it was considered to belong to the same species as the unspotted Eastern Towhees found east of the Great Plains, under the name of Rufous-sided Towhee. The Spotted Towhee differs in the heavy white spotting on its upperparts, and its songs and callnotes are more variable and much harsher in tone. It often is first noticed because of the sound of its industrious scratching in the leaf-litter under dense thickets.
About the Miniature:
Approx 1"-1.5" long
Bird Miniatures have been intricately painted with acrylic paints and topped with 2 coats of glossy sealer, with an additional layer of high gloss sealer for the beaks and eyes. They have a sheen that really brings out their colors.
Bird miniatures come lovingly packaged.