Chipping Sparrow Miniature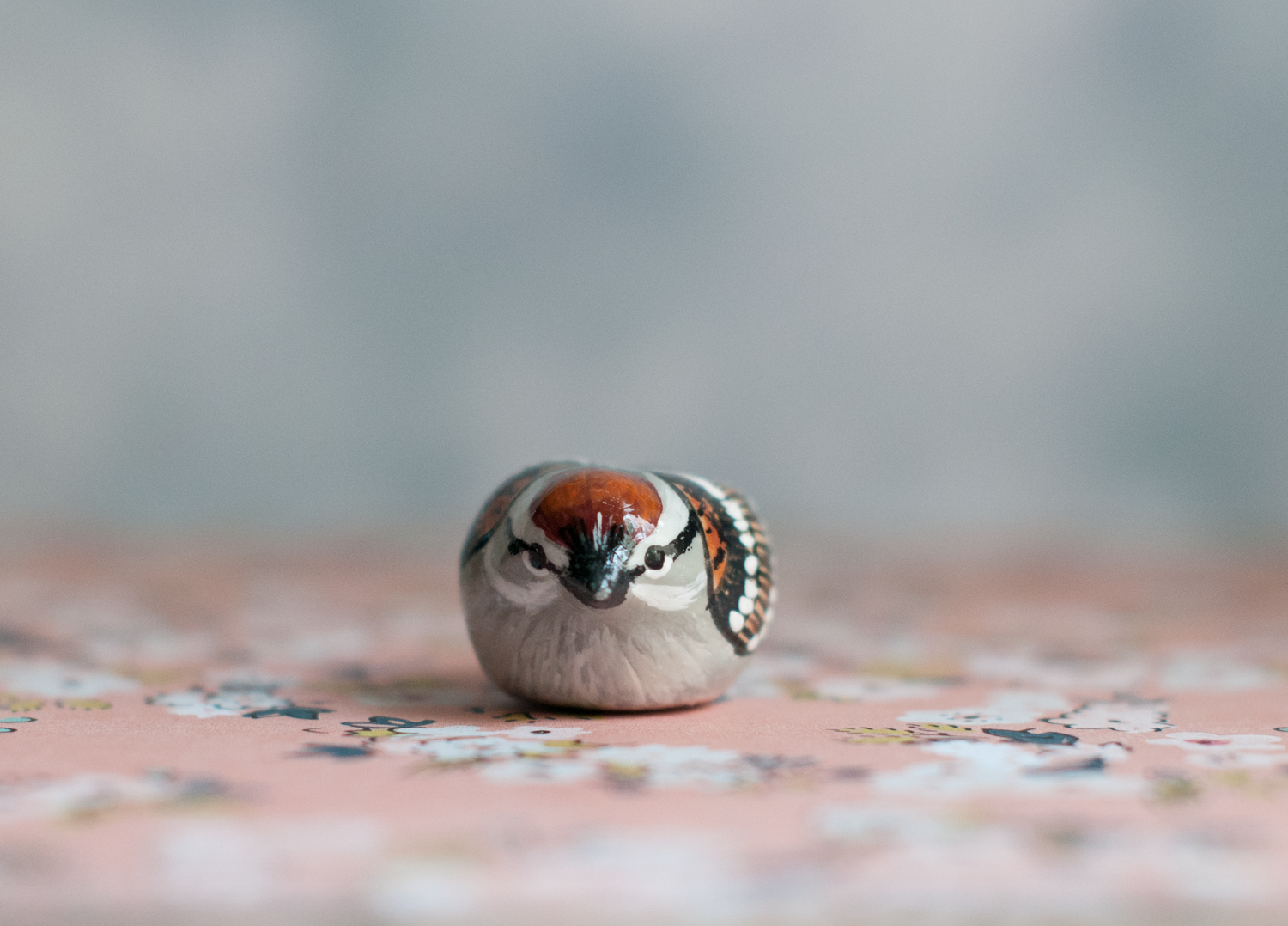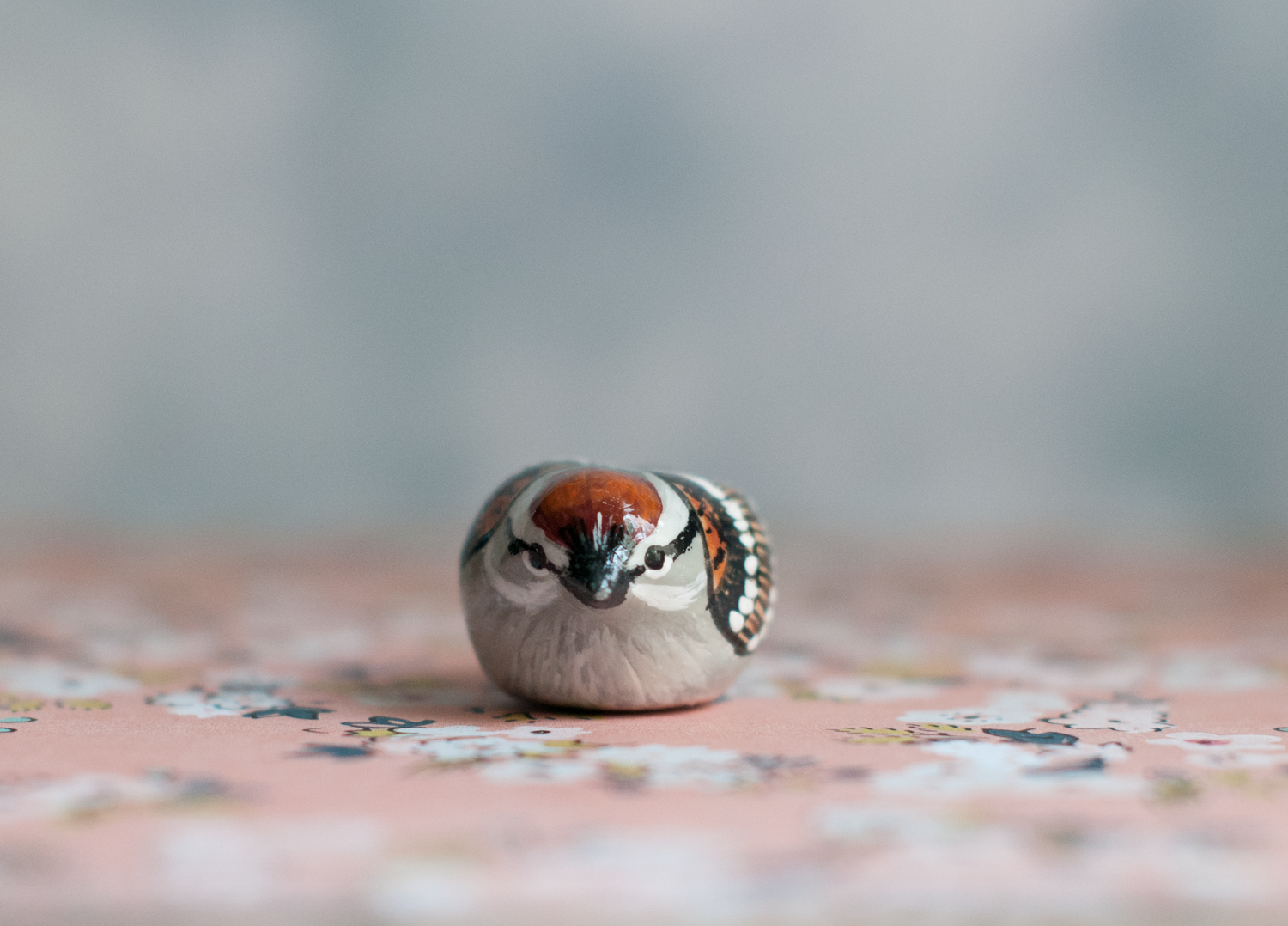 Chipping Sparrow Miniature
From the Audubon: (https://www.audubon.org/field-guide/bird/chipping-sparrow)
Common over much of the continent is the little Chipping Sparrow. Originally a bird of open pine woods and edges, it has adapted well to altered landscapes. It now nests in gardens and parks in many areas, its tame behavior making it well-known and popular. Evidently it was even more common in towns in the 19th century; but then the House Sparrow, introduced from Europe, took over its place as our number one city "sparrow."
About the Miniature:
Approx 1"-1.5" long
Bird Miniatures have been intricately painted with acrylic paints and topped with 2 coats of glossy sealer, with an additional layer of high gloss sealer for the beaks and eyes. They have a sheen that really brings out their colors.
Bird miniatures come lovingly packaged.